Learning to interpret information on
Piping and Instrumentation Drawings (P&ID)
will set you apart from your peers,
whether you are an Operator, EIT, Engineer, or Manager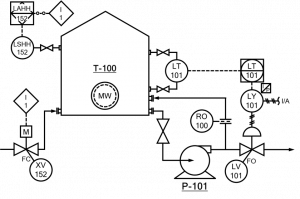 In this fundamental course you will learn:
✔ How to interpret P&IDs
✔ How to understand the process flow
✔ The ability to redline errors or omissions
✔Understand Instrumentation and other P&ID symbols
✔Identify safe operating limits based on system designs
November 6-7
COURSE COST IS $1,495.
Click above to learn more or register!
Make a difference in your workplace today – Sign up Now!
Why ACM?
• ACM is serious about making the world a safer place through training
• Guide your company to safety
• Ensure your colleagues get home safely
• Oversee all aspects of Process Safety Management
• Ensure potential risks are identified and addressed appropriately
• Improve the quality of your risk assessments and PHA's
• Improve operations discipline
• Improve mechanical integrity
Upcoming dates for the P&ID Course
November 6-7, Calgary AB, Canada
December 4-5, Calgary AB, Canada
December 5-6, Houston TX, USA
ACM Facility Safety | Suite #300, 926 – 5th Ave SW | Calgary, AB | T2P 0N7 | Canada
Share This:
---
More News Articles